K-W OIAA Presents: The 2023-2024 Kick-Off Mingle!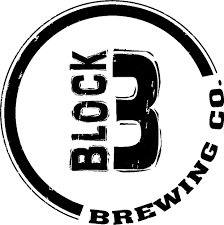 Join us on Thursday, September 28, 2023 for the K-W OIAA's 2023-2024 Kick-Off Event! This year we are focusing on fraud within the insurance claims industry and will be featuring education events aimed at broadening our knowledge of this timely topic. Come out to help us kick-off our year, mingle with your insurance claims industry peers and gain some fraud knowledge.
Stas Bodrov of Strigberger Brown Armstrong LLP will be kicking off our fraud focused year. Stas is a civil defense litigator focusing on insurance-related disputes. He has a broad range of experience including accident benefits, bodily injury claims, insurance coverage, human rights disputes, commercial disputes, subrogation, and privacy law.
When:
Thursday, September 28, 2023
Time:
5:30 pm to 8:30 pm
Where:
Block 3 Brewing Company (1430 King Street N., Unit 2, St. Jacobs, ON
Tickets:
$25.00 plus HST (includes pizza dinner and ticket for our door prizes)
Register now:
https://www.eventbrite.ca/e/k-w-oiaa-presents-the-2023-2024-kick-off-mingle-tickets-709687282767
---
SAVE THE DATE! The Battle of The Bands is BACK! 
Thursday, April 25, 2024 (Maxwell's Concert Hall, Waterloo, ON)
We are looking for bands to participate – If you or a friend are in a band and at least ONE member of the band is in the insurance industry, the band is eligible to complete! All music genres welcome. Winner gets a sweet trophy and bragging rights for the year!
Sponsorship opportunities available:
ROCK STAR LEVEL: $1000 each (shout-outs in future WP editions, social media and our website as well as signage at the event) **ONLY 4 AVAILABLE**
GROUPIE LEVEL: $500 each (Social media shout outs and event signage)
Contact Carrie Keogh at [email protected] to sign your band up or to become a Rock Star or Groupie Sponsor!
Ticket info coming soon